coral700
Passenger Elevator
coral700
Passenger Elevator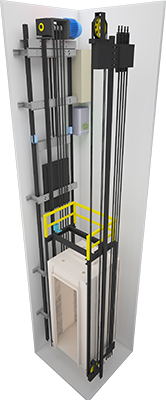 coral700
Passenger Elevator
Coral700 is a top notch in its category. Just as the name suggests, this belt driven passenger elevator model slithers along, making the transit smoother, faster and without any obstructions. The flat, steel-coated belt eliminates the metal to metal effect of conventional systems.
Compared to rope elevators, belt requires a small radius for bending and is compatible with small gearless machines that fit in hoist ways with minimum overhead. This reduces building and system operation costs.
Long-lasting flat belts, smooth crowned sheaves and minimum moving parts reduce wear and increase durability and efficiency. ORBIS has also designed a safety belt check device that is fixed on the belt and directly connects to the controller – it gives feedback to the logic board to prevent damage.
coverage
Speed: 1.0 to 2.5 mps
Duty: Up to 1768kg
Stops : Up to 30 Stops
Belt Driven Gearless Machine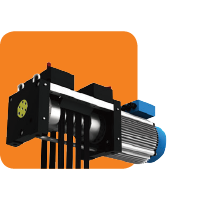 70 % Smaller then conventional ones.
Very compact & efficient.
Up to 40 % Energy Saving.
Flexible Polyurethane Steel Coated Belt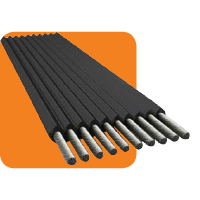 Increase design flexibility.
20 % Lighter with smaller bending radius.
Durability 10 millions times in 15 years.
Oil Free Roller Guide Shoe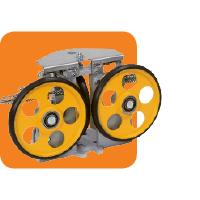 Spring-loaded ensuring superior ride comfort.
Uniform design concept.
Lubrication Free
Product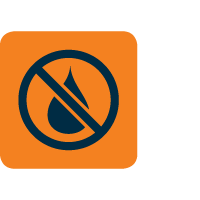 No oil used in entire equipement
Dirt Free Area
Energy Regenerative Drive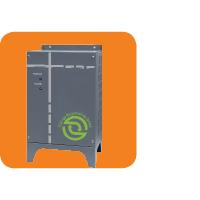 Regenerating electricity back to power grids
Reducing energy consumption
Belt Moniter
Device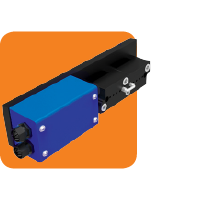 Real time checking the safety of the belt
connected to safetty circuit
make maintanance more efficiant & easier